The most awaited festival of the year in Jaipur, Makar Sakranti is here and we can see the kites romancing the winds all across the city.  While we all fix are music systems on our terraces and our mothers prepare steaming pakoras for us there is one more thing that defines the Makar Sankranti culture in our pink city and it is the unforgettable shabdkosh that springs up this season. Everybody, who has lived in this city have heard words like Pench Ladana, Wo kaata during this season. Just in case any of you have missed on the vocabulary that should be used during this season here's a quick revision of the same.
1. Wo Kaata – While driving through the streets of Jaipur during this time very often you get to hear these words and the pitch at which these words are spoken you can obviously make out that they suggest victory over the opponent. In a 'kite fight' when one kite loses its battle and leaves the winds to take back its place on the ground that's when the whole mohalla can hear the sound of, 'wo Kaataaaa'
2. Tang Dalna – Before the kites take off for their journey, we peg them up properly with strings and so that it becomes easy to hook it up with manjha. We think that the term 'tang dalna' introduced by a young kid, who was quite upset with the fact that all he got to do during the event is to peg the kite when asked by his elders and who hardly ever got a chance to actually fly one. Hmm…makes sense.
3. Chutti Dena – Remember while you were young and preparing to learn kite flying. Yes at that time 'Chutti' given to your kite by your friend, cousin or sibling was enough to let your kite soar high. Since the term is mostly used by young kids the name of the term justifies itself.
4. Pench Ladana – Now what fun can be attributed to kite flying unless two kite flyers get a chance to show their kite flying skills by entangling their kites and managing to hold on to them while the kites battle to stay in the sky. Makar Sankranti sees a lot of 'pench ladana' both in the sky and on the roofs while young boys get to woo their beautiful neighbours.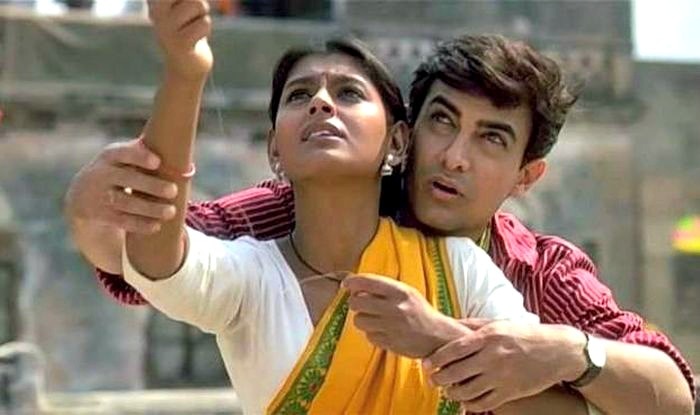 5. Dheel dena – The most important person in the whole kite flying activity is the one who is handling your Charkhi. He is the one who is at the back and call of the kite flyer. Probably he is the one who hears this the most: 'Zara Dheel Dena'
6. Lapetna – Another Sankrant terminology that is quite popular in the pink city is Lapetna. Unless you don't know how to roll on the most important accessory of kite flying, manjha/sadda, then you are not a proper quite flyer. Apart from Sankrant the other place you hear the term 'lapetna' is when you are not able to swallow the big lies hurled at you by a show-off friend.
7. Thudda Modna – Remember how you need to shape up everything before you use it. Now that kite flying is such an important activity you definitely need to prep up your kite before it goes up to make its place in the winds. Remember how you see young kids placing kites on their heads and bending them by the sides. Yes, that's called Thudda modna or getting your kites ready.
8. Dangal Ladane – Those who haven't heard about this word have never been a part of an up class battle that people fight from high rise buildings and battle with others to let their kites soar high.
9. Patang Lootna – If you haven't done this you are not a true patang baaz. All of us buy a plethora of kites during this time but that cannot match the happiness one gets from one looti hui patang !
10. Anti banana – Now this is one trick you need to learn if you wish to keep your manjha aur sadda in the proper place. Remember all you need is your fingers placed apart and rolling on the thread between them at ease but still at a fast pace. Who said that kite flying is an easy task? Yes, you have to learn all the tricks in order to place your accessories properly.
Although most of you must have heard of all these terms earlier we are sure that while reading this blog you must have realized that the festival of Makar Sankranti or for that matter kite flying is not as simple as it looks, there is so much science behind it. We have shared a few terms that we knew if you know some more then don't forget to add them in the comments below.